Accounting Services Tailored for Healthcare and Allied Health Workers
Healthcare is an essential and admirable industry to work in. As Allied Health requirements and legal demands come into play, however, it can be hard for many practices to keep their heads above water. At Curve Accountants, we've dedicated our accounting services strictly to healthcare and medical professionals, offering unmatched support to practices of all sizes to benefit workers across the nation. No matter the size of your practice, we're here to offer everything from basic tax advice to thorough expansion plans.
Meet the Industry Specialists You've Been Looking For
Allied Health, and healthcare as a whole, is hardly an easy industry to navigate. It takes dedication and years of experience to successfully run a practice in this field, especially when you're susceptible to intense review by the ATO at any time. With anti-avoidance rules and tax regulations, this ever-developing industry can be daunting.
When you place your accounting needs in the trustworthy hands of Curve Accountants, there's no need to stress any longer. With years of culminated expertise in Allied Health and healthcare fields, all our financial services are tailored to help businesses in those specific industries thrive. Our team provides qualified, practical advice, built to maximise profits and minimise tax legally.
ACCREDITATIONS AND MEMBERSHIPS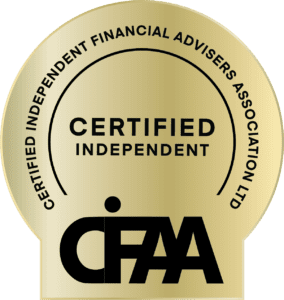 Interested in a high-level review to improve your healthcare clinic?
Here at Curve, we offer clients a 1-hour lunchtime review, where we send experienced accountants to your practice to meet with ownership and management. In this meeting, you can expect to review:
A high-level review of your clinic, identifying areas of growth and potential risks

A full analysis of payments to professionals within your clinic

A bookkeeping and tax structure review to compare with broader industry standards and competitors
Curve Accounting Services Tailored for Healthcare and Allied Health Workers
The Curve Accountants goal is to help valued healthcare practices grow and thrive. By making our accounting services wholly customisable, working with our team ensures that you get help tailored entirely to the needs of your practice. Clinics of all sizes working within healthcare and Allied Health practices can benefit from our variety of support services.

Healthcare and Allied Health practices need tax advice that's industry-specific and applicable to their unique environments. A Curve accountant can help to effectively and legally minimise tax.
If you're navigating practice acquisition, save yourself the time and stress by leaving all the heavy lifting to a capable Curve Accountants team member.
Service Entity
Arrangements
Conducting service entity arrangements with healthcare professionals within your clinic requires full compliance with a broad range of guidelines. Working with a specialist accountant can make this process abundantly easier.
Seeking to evaluate the value of your Allied Heath practice? Ensure accuracy by bringing the job to a qualified accountant with in-depth industry knowledge.
Healthcare practices, no matter their size or history, can benefit from specialised tax services. Curve accountants work to help owners meet tax requirements, maximise reductions, and minimise overall costs legally and effectively.
Capital Gains
Tax Calculations
Leave the complications and intricacies of Capital Gains Tax in our capable hands. Handling this tricky subject alone can be extremely stressful, but the Curve team is dedicated to handling all the difficult details for you.
Business
Performance Advisory
An Allied Health business needs advice that comes from a knowledgeable specialist. By collaborating with our accounting experts, any analysis or recommendation you receive will come straight from a healthcare specialist.
Cash Flow
Projections and Forecasting
A Curve team member will be able to provide a comprehensive forecast of the future of your practice. Receiving a future-proofed plan for the ongoing success of your healthcare practice can help ease your worries about the years to come.
Offering Healthcare and Allied Health Professionals Legally Maximised Tax Deductions
Working in healthcare and Allied Health practices massively complicates tax completion. There is a wide range of tax deductions that may be relevant to your practice, and you may not even know to look into them. Some of the deductions we'd manage on your behalf include PPE, WFH expenses, uniforms, self-education, travel costs, donations, and more. The Curve team of healthcare accounting experts will advise you on all legal tax minimisation strategies applicable to your practice.
The Curve Accountants Difference
Our accounting philosophy here at Curve is to go above and beyond. We care about healthcare and Allied Health practices and the invaluable work they do, so our aim is to benefit your business for many years to come. We work to benefit owners, managers, and patients alike. Here are a handful of reasons why healthcare workers across Australia are choosing Curve Accountants.
An emphasis on
practical solutions
to improve financial growth.
Easy to manage,
flat-fee pricing
that makes accounting expenses a breeze.
A team of
specialist medical accountants
full of unbeatable industry expertise.
Comprehensive
long-term thinking
behind all our strategies, benefitting your practice for many years to come.
Future planning and proofing
strategies to protect your business in the long run.
All the Essential Healthcare Accounting Services, Covered
When you work within healthcare and Allied Health, the importance of industry compliance cannot be overemphasised. Working with our specialised accounting services can save you valuable time and money by ensuring everything is 100% compliant from the very first drafts.
Protecting your business for the future is essential. If you're interested in comprehensive wealth management and thorough future planning services, Curve Accountants can help build your long-term, flourishing success.
Curve's bookkeeping services go far beyond the basics. We're here to identify and mitigate risks, while actively working on growth strategies for your practice's ongoing success. Plus, as Xero Platinum Partners, we can deliver Xero training, implementation, and conversion.
200 Malop Street, Suite 1
Geelong VIC 3220
'Rialto',
West Podium, Ground Floor,
525 Collins Street, Melbourne, 3000
Suite 103
1 Cochranes Road,
Moorabbin VIC 3189