Accounting for Surgeons and Specialists
When you work in the medical industry, your accounting work goes far beyond the basic tax requirements. As a surgeon or medical specialist, you're subject to various legal requirements that can get quickly difficult to navigate. The Curve Accountants team utilises a succinct and comprehensive approach, dedicated to helping specialised businesses to improve profitability and navigate legal guidelines. No matter the size of your practice, we can offer everything from basic bookkeeping to expansion planning to improve your financial situation and build for the future.
Your Industry Specialist Team
It takes dedication and experience to successfully navigate medical industries. As a medical specialist or surgeon, you're subject to scrutiny and intense review from the ATO to ensure you're following every strict rule and guideline in place. Anti-avoidance rules, tax regulations, and a constantly developing set of standards make medical accounting an intricate job. Placing it in the hands of accounting specialists can protect your practice from backlash.
The Curve Accountants team is highly experienced. We work solely with clients of a medical profession, ensuring that our services are tailored to help specialised businesses financially. The Curve team provides qualified advice, working to maximise profits while legally minimising tax.
ACCREDITATIONS AND MEMBERSHIPS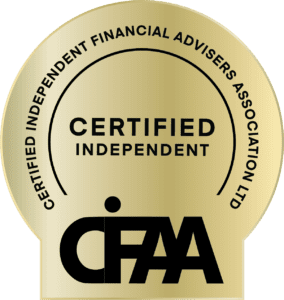 Could your specialist clinic or surgeon's practice benefit from a high-level review?
Curve Accountants
offer a 1-hour lunchtime session with ownership and management at your practice. During this meeting, you will receive:
A comprehensive, high-level review of your clinic to identify areas of potential risk

An analysis of your payments

A total review of your bookkeeping and tax structure in comparison to industry standards
Accounting Advice Tailored for Medical Specialists and Surgeons
Working with an accountant that doesn't specialise in your industry is a risky choice. Not only might you miss out on significant potential profits, but you may fail to meet industry-specific demands, guidelines, and accounting requirements. Tiny mistakes like these would be easy for the average account to make, but could lead to costly consequences – limiting the performance, profit, and tax success of your practice.
Our Accounting Services for Medical Specialists and Surgeons
Our aim at Curve is to pave the way for your practice's thriving success. Our range of accounting services is fully customisable, ensuring that all our work is catered to the needs of your business. Anyone from practices just opening their doors to specialists opening up new location expansions can benefit from our team's support.
Medical specialists and surgeons alike require industry-specific tax advice. Working with Curve guarantees that your future accountant can both help minimise tax and guide you through the unique legal requirements of your practice.
Practice acquisition is a difficult task to navigate. Fortunately, our dedicated team has plenty of trustworthy advice and guidance to offer.
Service Entity
Arrangements
Service entity arrangements with the various specialists and surgeons within your practice require full compliance. Curve's accounting experts can help you navigate this transaction smoothly and effectively.
Ensure full accuracy of your medical practice valuation by leaving it in our hands. Curve accountants have in-depth expertise and knowledge on offer that can help determine comprehensive practice valuations.
Medical specialists and surgeons working within practices of all sizes can benefit from our tax services. We can help owners to meet income tax requirements, as well as successfully maximise reductions.
Capital Gains
Tax Calculations
Leave the complications and intricacies of Capital Gains Tax in our capable hands. Handling this tricky subject alone can be extremely stressful, but the Curve team is dedicated to handling all the difficult details for you.
Business
Performance Advisory
Any business advice your specialist practice receives should come from an industry expert. Work with our accounting specialists to make the most of their industry expertise, ensuring you receive the most effective analyses possible.
Cash Flow
Projections and Forecasting
Working with a Curve Accountant can help you to receive a comprehensive forecast of your practice's future, as well as a proofed plan to ensure long-term success for your business endeavours.
Legal Maximisation of Tax Deductions for Surgeons and Specialists
When you work in the medical industry, tax is an especially complicated feat. Surgeons and specialists alike have a unique set of requirements and restrictions placed on them, and the price for mistakes can be costly. Curve's team of expert accountants can advise you on legal tax minimisation strategies, whilst ensuring that you claim all relevant deductions for your practice. This could include WFH expenses, PPE, uniforms, travel costs, self-education, donations, and plenty more.
The Curve Accountants Difference
Here at Curve, we go well above the bare minimum. We're here to future-proof your medical practice, working to benefit owners, managers, and patients alike. Here are just a few reasons why clinics and practices Australia-wide are opting for a Curve accountant.
We provide
practical solutions
for financial improvement.
With
flat-fee pricing,
management of accounting expenses will be easier than ever.
As
specialist medical accountants
, we're full of helping industry expertise.
Curve provides strategic planning based on
long-term thinking
that seeks to optimise business in the long run.
You can trust your business is protected with our focus on
future planning and future proofing.
All the Essential Healthcare Accounting Services, Covered
Full compliance with industry guidelines is essential. Through our specialised accounting services, we can save your practice valuable time and money by meeting all expectations the first time around.
If you're looking for comprehensive wealth management and future planning to protect your long-term success, our qualified Curve advisors have all the expertise needed to help your practice flourish.
Bookkeeping services through Curve Accountants can help your practice identify areas for improvement, both optimising day-to-day accounting work whilst also building towards a thriving future. As a Xero Platinum Partner we can deliver Xero training, implementation, and conversion.
Suite 1,
Level 1, 27-31 Myers Street
Geelong VIC 3220
'Rialto',
West Podium, Ground Floor,
525 Collins Street, Melbourne, 3000
Suite 103
1 Cochranes Road,
Moorabbin VIC 3189