Working as a vet demands a unique set of skills. Running a successful clinic, however, can require a whole lot more than what the average vet might be experienced in – it's a lot more than being able to meet basic tax requirements. At
Curve Accountants
, we use a comprehensive approach to our accounting work, able to help specialised businesses such as veterinary practices to build an efficient and profitable business. From strategy plans and traditional services to bookkeeping, we can provide everything you might need to keep your clinic steady.
Working with Industry Specialists
Working within the health and medical industries can be unpredictable. Vets are subject to scrutiny from the ATO, analysing every fine detail of your business to ensure everything is following the appropriate guidelines. Tax regulations, anti-avoidance rules, and countless ever-changing factors can easily trip you up – that's why it's essential to have an experienced specialist in your corner.
The highly experienced Curve team of accountants works strictly with clients in the medical profession. Our services are tailored to meet the intricate needs of the industry, and our qualified advice and unmatched knowledge will work to effectively maximise profits and minimise tax. Put your business in capable hands.
ACCREDITATIONS AND MEMBERSHIPS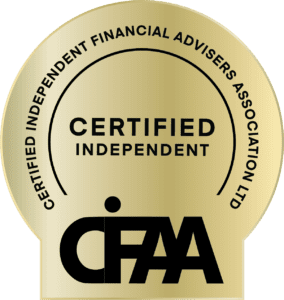 Looking for an experienced team to review your veterinary clinic's accounting?
Our 1-hour lunchtime session offer could be the perfect solution. Taking place at your practice, you will receive:
A comprehensive meeting with ownership and management
An analysis of your vet payments
A full bookkeeping and tax structure review in comparison to industry standards
A high-level review of your clinic to identify strengths and potential risks
Accounting Advice Designed for Vets
If you don't seek out accounting support specialised for your veterinary practice, you might be missing out on significant profits. Your average accountant might be able to meet regular tax requirements, but your industry demands specific guidelines and accounting intricacies. Receiving advice unsuited for a veterinary practice could lead to costly consequences, affecting your tax as well as the overall success of your clinic.
Our Accounting Services for Vets
The Curve Accountants goal is to set up your veterinary practice to flourish and thrive. You can customise our wide variety of services on offer to suit the needs of your business. From new practices just starting up to clinics looking for a mass expansion, our team can support you through every step.

Working as a vet requires industry-specific and specialised tax advice. With so many unique laws and obligations in this industry, you need an accountant who can both meet requirements and help to legally minimise tax.
The Curve team has plenty of reliable advice and recommendations to help navigate the complexities of practice acquisition.
Service Entity
Arrangements
Navigating service entity agreements with the vets at your clinic can be a tricky task. Compliance is a necessity, and our accounting experts can provide all the guidance needed.
Looking to determine the value of your veterinary practice? At Curve, our team of accountants has both the in-depth business knowledge and experience within the medical industry to provide an accurate analysis.
We work with vet clinics of all sizes to help owners meet all income tax requirements while working to effectively maximise tax reductions.
Capital Gains
Tax Calculations
Capital Gains Tax and its many fine details aren't easy to understand. Limit your stress by leaving all the heavy laws and confusing guidelines in our experienced hands.
Business
Performance Advisory
If you're seeking business advice for your clinic, you want to ensure it's coming from an expert. Our team has all the industry expertise needed to provide succinct and effective analyses.
Cash Flow
Projections and Forecasting
Curve accountants can help to forecast and plan for your practice's future, ensuring you're proofed for long-term success.
Maximising Your Vet Tax Deductions Legally
Tax is a complicated topic to manage for anyone – but this goes double for the medical industry. As a vet, you have a specific set of requirements and obligations to meet. If you put your accounting business into the hands of someone who isn't an industry specialist, you risk costly tax mistakes. The Curve team can advise you on various tax minimising strategies that are entirely legal and within the appropriate guidelines. We can help to ensure you claim all relevant deductions such as uniforms, travel expenses, PPE, donations, self-education, and more.
The Curve Accountants Difference
At Curve, we go above and beyond. We're here to future-proof your vet clinic to effectively improve the experience for ownership, management, and clients. Here's why practices all over Australia are choosing Curve Accountants.
We offer
practical solutions
to benefit your finances.
Our
flat-fee pricing
means you can manage all accounting expenses easily.
Our industry expertise makes us
specialist medical accountants
.
Our
long-term thinking
creates planning strategies that optimises your business for many years to come.
By focussing on
future planning and future proofing
, you can trust that your business is being thoroughly supported.
Handling All Your Vet Accounting Needs
By receiving a specialised variety of accounting services, you can trust that your practice will remain 100% compliant. We can help save time and money by ensuring your accounting work meets every obligation from the very first draft.
Looking to support your veterinary clinic through wealth management and comprehensive future planning? Working with experienced and qualified Curve advisors can provide all the effective guidance you need.
Curve bookkeeping services are designed to identify both weaknesses and opportunities for growth, optimising your daily accounting work. We're also a Xero Platinum Partner and can deliver Xero training, implementation, and conversion.
Book Your High-Level Practice Review
Curve is thrilled to offer vets a complimentary 1-hour lunchtime meeting. Taking place at your clinic, we'll be able to sit with ownership and management to perform a high-level review, identifying issues and building a plan for growth. In this session, we will cover topics such as:
The engagement of vets at the practice

Potential streamlining for payments within the clinic

Bookkeeping practices

How particular transactions and their treatment may trigger a payroll audit

The practice's tax structure in comparison to the wider vet industry
Suite 1,
Level 1, 27-31 Myers Street
Geelong VIC 3220
'Rialto',
West Podium, Ground Floor,
525 Collins Street, Melbourne, 3000
Suite 103
1 Cochranes Road,
Moorabbin VIC 3189